Written by The Editorial Team | 28 November 2016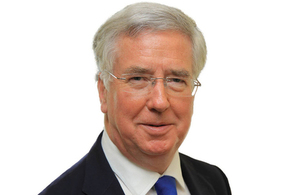 ir Michael Fallon, British Defence Secretary
Vigilance can report that new proposals will make it a crime for anyone to pose as a military veteran by wearing medals, awarded by the nation, that they have not earned themselves.
Written by LAURA BROOKS | 28 November 2016
LONDON, England: Thales has announced that its Vormetric Live Data Transformation was named Security Innovation of the Year in the Computing Security Excellence Awards, following a ceremony in London. Judged by an independent panel, the awards celebrate the achievements of the IT industry's best security companies, solutions, products and personalities. This category was highly competitive, with the judges looking for products and services that can demonstrate something truly new and innovative.
Written by The Editorial Team | 28 November 2016
LONDON: UKCloud has achieved Level 1 certification against the Cloud Security Alliance (CSA) Security, Trust & Assurance Registry (STAR), a comprehensive assertion of the security of a cloud service provider.